Commercial Refrigeration
Refrigeration equipment is often crucial for a variety of businesses. Commercial refrigeration systems can be big and complex, requiring proper installation and maintenance to keep them working. Sometimes, especially with equipment that has to run 24/7, something breaks or stops working. You need it fixed, and quick, too.
Climate Mechanical, Service believes that no job is too small or too big. We offer repair services for freezer repair and other commercial refrigeration repairs in the Buda, Kyle, and Austin area, providing quality workmanship, professional service, and customer satisfaction.
Commercial Refrigeration Installation
Installing commercial equipment is complex and often requires a skilled set of hands. Calling an experienced technician is always the best way to go if you want to ensure that your equipment runs correctly. Walk-in coolers, freezers, reach-in freezers, ice machines and other equipment you need can be up and running quickly if done by professionals.
Climate Mechanical handles installations. We cover all brands and systems, and our certified technicians have years of experience working to install and maintain refrigeration equipment.
Commercial Refrigeration Repair
No matter how well-maintained your equipment is, breakdowns happen. While it's best to avoid breakdowns all together, sometimes regular use and age can wear things down.
We've got you covered with repairs for:
Ice Machines
Reach-in coolers and freezers
Food prep coolers and freezers
Keg and bottle coolers
Walk-in coolers and freezers
Under counter coolers
All commercial refrigeration products and accessories in Austin, Texas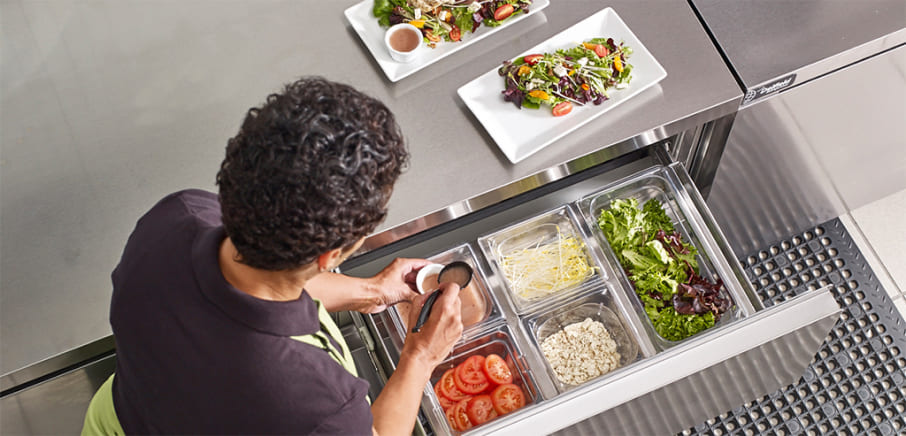 Commercial Refrigeration Maintenance
To avoid costly repairs down the line, we recommend frequent maintenance on refrigeration systems that see regular use. By keeping tabs on the diagnostics of your systems and updating as needed, you can avoid costly repairs or major replacements down the line.
With refrigeration equipment playing such a vital role in day to day operations, it's easy to overlook until something goes wrong. Regular system checks can help you save money and time by ensuring the equipment is running efficiently and won't cause any major issues. Refrigeration equipment is often necessary to keep your business running. Since we install and repair commercial refrigeration systems, we also provide routine repairs and maintenance on any refrigeration systems, depending on the size and type of your specific needs.

Why Call Us?
Climate Mechanical cares about your refrigeration systems. We know that with proper installation, repair and maintenance you can avoid all those problem.
With our service, your business can run smoothly.
Have any questions? (512) 440-0123 get on the job right away!